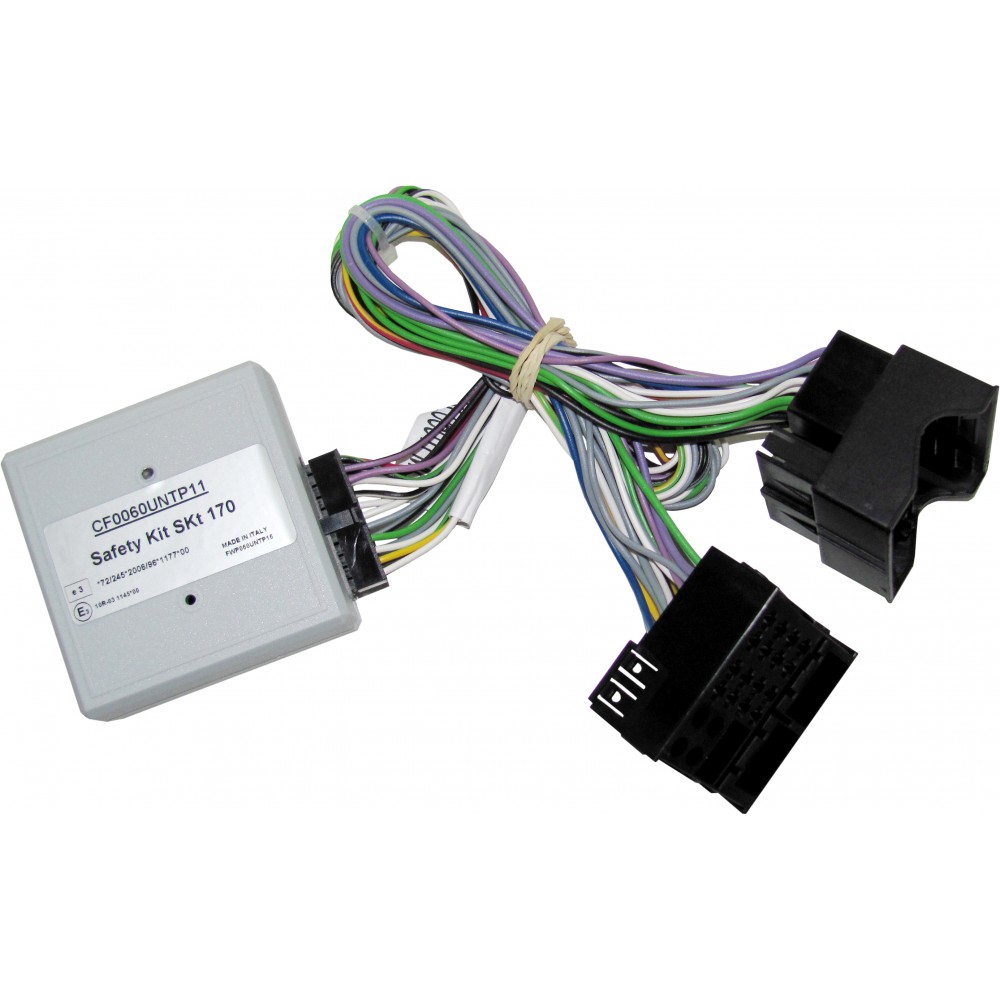 Safety Kit SKT170
Tire pressure monitoring system (TPMS) without sensors required.
SAFETY KIT SKT170 is a Can Tire Pressure Monitor System recommended to improve the road safety because its range of features alerts the driver when necessary.
No sensors are required into the car!

Features available are:
Tires pressure monitoring system (TPMS)
Worn tires alert advice
Speed limit exceeding alert advice
SAFETY KIT170 can be directly set from the car steering wheel controls by a vocal menu communication, available in 4 languages:
Italian
English
French
One more language among Spanish, German, Dutch, Portuguese and Russian
If your car is not equipped with steering wheel controls, you can manage kit functions using the indicators lever.
SAFETY KIT SKT170 is supplied with a Plug & Play harness for a rapid and reliable installation.

Audio
Adjustable Volume
Yes
Amplifier
4x5W
Speech Synthesis
Yes
Connection
Plug&Play
Yes
Power Supply
Operative Voltage
10-16 VDC

Consumption in sleep mode
0,001 A

Consumption in working mode
0,18 A

Protocols Available
Car Protocols
CANBUS
Services and functions
Exceeding speed limits warning
Yes
Tire Pressure Monitoring
Yes
Tires wear warning
Yes
Upgrading
Updatable Product
Yes
Requested Updater
Paser Serial Updater

Audi